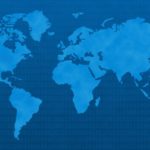 North Carolina State University Adopts the Phenome Networks Software-as-a-Service Offering to Better Train its Graduate Students in the Science of Integrated Breeding Databases
Tel Aviv, Israel and Raleigh, North Carolina, June 23, 2014.
Phenome Networks, a software-as-a-service plant breeding management and analytics company announced today that its Phenome One solution was chosen by North Carolina State University (NCSU). NCSU will use the service to form an integrated breeding database and the software will be used in courses taught in the department of Horticultural Science at the university.
Breeding Process Management software is especially useful to students and practitioners of horticultural science, crop science, plant breeding, molecular genetics, plant pathology, entomology, and forestry. Using the Phenome Networks system, plant breeders can manage the large data volume involved in the breeding process in an intuitive and efficient manner. A structured breeding process lets users make efficient decisions that are based on facts. Smart analytics and data visualization allow users to make sense of trends and correlations previously hidden from the breeder.
"Increasing crop yields and making good breeding decisions are greatly improved with analytics" said Dr. John Dole, Head of the Department of Horticultural Science at NCSU. "Our focus is to use the latest technology in our breeding courses and research and the Phenome Networks system helps us to do that".
"My graduate students often get jobs at multinational seed companies, where they are required to use breeding process management software. We chose Phenome Networks since its breeding methodology is unique and innovative, and its analytics and visualization were the best we had seen" says Prof. Todd Wehner of NCSU.
A course, HS 790 Integrated Breeding Databases, will be taught each year in-house and online for those interested in learning to use the system. The course also helps students appreciate the workflow of an efficient plant breeding company. Click here.
"Analytics and software based approaches are key to unlocking the next wave of innovation in plant science" said Dr. Yaniv Semel, Founder and CEO of Phenome Networks. "Large companies are interested in having software and methods to achieve breeding excellence; our software-as-a-service is aimed at helping them".
About Phenome Networks
Phenome Networks provides a state-of-the-art bioinformatics platform that organizes the wealth of genotype-to-phenotype data generated in the plant breeding process and genetic research in commercial companies and academic institutes. The platform allows extracting knowledge and insights that accelerate plant breeding. The burst of genotyping technologies in recent years has the potential to transform the way traditional breeding is conducted. The company's strategy is to supply novel statistical methods and algorithms to assist its customers in coping with these changes and translating big data problems into smart decisions.