AS NEXT GENERATION PLANT BREEDING & GENOMICS INFORMATICS ADOPTION GROWS, JEAN-MICHEL MEUNIER, A SEED INDUSTRY VETERAN, JOINS THE COMPANY.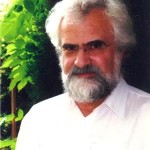 March 1, 2016 – Tel Aviv, Israel – Phenome Networks, a software-as-a-service plant breeding management and analytics software provider, today announced that a seed industry veteran, Jean-Michel Meunier, has joined its Advisory Board.
As a Member of the Advisory Board, Jean-Michel will utilize his extensive R&D and product management experience to help Phenome Networks further refine its product and market strategy in order to help seed companies of all sizes, improve their breeding and variety processes using next generation informatics.
Jean-Michel is an industry veteran with 42 years of experience in seed businesses in EMEA, North America and Asia, across 50 countries and 3 major seed groups based in the Netherlands, Denmark and Japan; he held various Marketing and R&D roles at regional and worldwide level. In the last 18 years, he was with Sakata, a world leader in breeding and producing vegetable and ornamental seeds and vegetative cuttings.
In his last role at Sakata, Jean-Michel was leading all R&D activities in EMEA. He was driving the implementation of plant breeding software as a transformative project and leveraged the entrance of genomics into traditional breeding, the fields where Phenome Networks is active.
Yaniv Semel, Chief Executive Officer of Phenome Networks, commented, "We are very happy that Jean-Michel has agreed to join our Advisory Board. He brings extensive relevant experience and leadership to Phenome Networks as he was directly involved in R&D and product management at a major seed company. We expect to benefit from his insights and expertise as we continue to seek to position our Phenome One platform as transformative in the way new crop varieties are identified, developed and eventually commercialized".
Jean-Michel Meunier commented: "It's great to join a company I have worked with closely and which has had a transformative impact on the research organization I was part of. There is a strong need to upgrade software systems in plant breeding and associated genomics".
Jean-Michel completed his education in Agronomy, Statistics and Genetics at the Engineering School in Dijon, France. He also studied Marketing with Dr. P. Kotler and Dr. R.G. Cooper, as well as Professor João Paulo Villela de Andrade of University of Rio de Janeiro, and Guilherme Soria Bastos Filho of University of Sao Paulo, Brazil. He is a Member of the UFS (French Seed Association) and a Representative of the French Seed Industry at CTPS (Technical Committee of Variety Registration).
About Phenome Networks
Phenome Networks Ltd. (www.phenome-networks.com) provides a state of the art bio-informatics platform that organizes the wealth of genotype-to-phenotype data generated in the plant breeding process and genetic research in commercial companies and academic institutes. The platform allows extracting knowledge and insights that accelerate plant breeding. The burst of genotyping technologies in recent years has the potential to transform the way traditional breeding is conducted. The company's strategy is to supply novel statistical methods and algorithms to assist its customers in coping with these changes and translating big data problems into smart decisions.